Applications For Our Products
Our products support a broad range of industries and end use applications.
Our Applon impregnated conveyor belting can be used in any manufacturing/assembly line process that requires non-stick characteristics and high heat capability. Our belts will withstand 500 degrees F continuous use and nothing will stick to them. Our belts stay on the pulley better because of their dimensional stability, tensile strength and conformability.
Examples of product uses for our Fluoropolymer belting: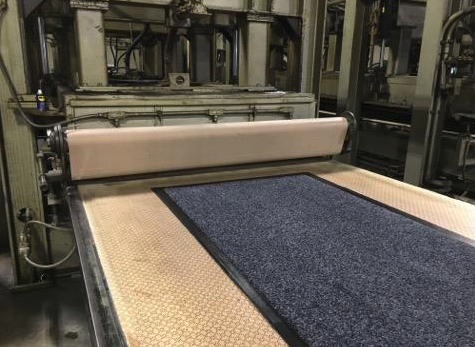 FLUOROPOLYMER & DUROGUARD TAPE, PADS & TUBING
Our Fluoropolymer coated and DuraGuard Tape, Pad & Tubing products can be used in any manufacturing conveyer process that requires high heat ability and needs an asbestos substitute for moving fragile items down the line.
Applied products offers a complete line of products for the elimination of Asbestos in the hot end handling of glass, which requires a lined product so metal equipment does not touch and shatter the glass. Glass and Bottling manufacturers use the pads to attach to vacuum handling equipment to reach down into the vats and pull out glass bottles. They utilize the fluoropolymer tubing to fit over guide wires that help move bottles down the line. Fluoropolymer tapes are utilized to line the sweep arms to move bottles into the high heat ovens quickly.
Our fluoropolymer coatings are sprayed into metal molds as a release agent and can be used by any molding application that requires anti-stick properties and a substance that will not interfere with the ingredients of the end product.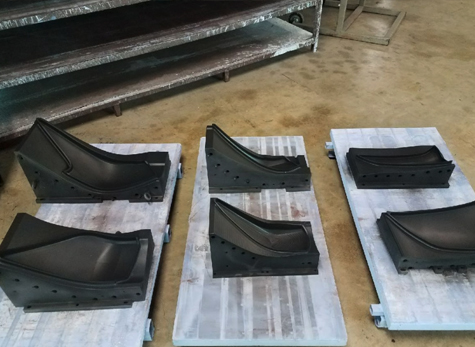 A Nationwide automobile lighting manufacturer contracted us to manufacture a fluoropolymer spray that would allow their lighting products to be released from their metal injection molds without sticking and with no surface residue.
A Hawaiian manufacturer of ice cream products contracted us to manufacture a fluoropolymer spray that would allow their products to release from their metal food molds without sticking.
We can coat items up to 12′ x 8′ x8′.
Contact Us today and ask about our products and service of the highest and most consistent quality available.