Industrial Fabrics Manufacturer
Applied Plastics Corporation has been in business for 50+ years as an innovative manufacturer of fluoropolymer technology products for handling applications.
Applied Plastics Corporation is a family owned company founded in Tuscumbia, Alabama in 1965 by Harvey Robbins. Harvey worked for National Floor Products and created Applied Plastics to produce a specialized belt to make laminate floor tile on. He built the plant himself in his spare time to solve a problem- products sticking to the belt on the conveyor line.
He innovated the process of coating a fiberglass belt with Fluoropolymer, so the product would not stick to it and the business was born.
Our company has been owned and operated by the same family for over 50 years, so we take our product quality and our customers personally.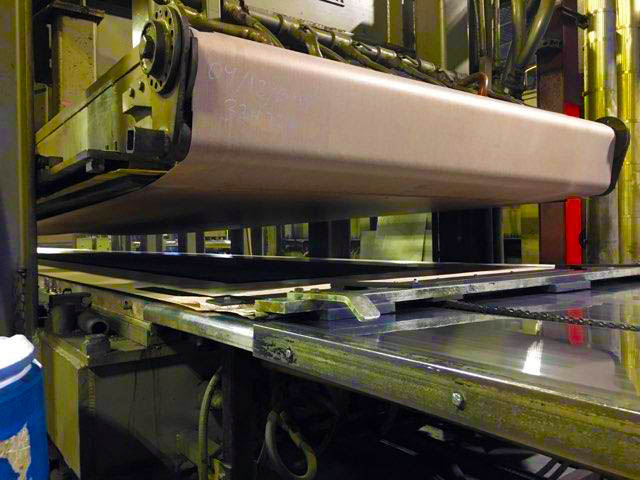 Our Product and Our Customers are our reputation and we take
them both very seriously.
Applon fabrics are representative of the products offered by Applied Plastics Corp. of Tuscumbia, Alabama. The products are a combination of various fabrics combines with Fluropolymer.
Applon F is a combination of Kevlar, glass and Nomex fabrics impregnated with Fluropolymer and sintered at a high temperature.
Applon C is a glass or Kevlar fabric impregnated with Fluropolymer and carbon fill.
All Applon™ products are manufactured with the latest aqueous fluoropolymer technology. This proprietary impregnation process was developed by Applied Plastics in 1965 and allows for an even distribution of Applon™ throughout the base material and offers superior performance to more traditional surface coating techniques.
Applied Plastics developed Applon™, which is an aqueous fluoropolymer dispersed via particles in water and stabilized by non-ionic wetting agents. These aqueous dispersions offer a practical method for impregnating fabrics, belting and other base materials
Applied Plastics Corp. engineers use of Applon™ has allowed us to move past traditional design boundaries to produce extreme duty Flouropolymer impregnated fabrics, belting and coatings that exhibit consistent quality, performance and durability.